I kept a promise to myself last night.
I promised I would spend some time sitting by the Christmas tree soaking in its cheerfulness and remember what it felt like to be a kid again.  I used to do this as a child.  I would sneak out of my room and sit as close to the tree as I could get and wonder what was inside of all the brightly colored packages that lay beneath it.  And worry about how Santa could get into our house since we didn't have a fireplace.
Oh, the ponderings of a child.
Life gets so busy this time of year and somewhere between the egg nog and the list making I forget to enjoy the hustle and bustle.  So often I'm too tired or harried to stop and be thankful for the wonderful people around me and for ALL God has done.
So, with determination to keep my vow, I crept out of bed and tiptoed down the hall, careful not to wake the sleeping souls in each bedroom.  I found my way to the living room and nestled down onto the couch, covering myself with a big, fluffy, cozy blanket.
I closed my eyes and began to think over the last year.
It has been full of so many highs and lows.
The house was quiet, except for the light roar of the heater.  It was working hard to fight off the cold air creeping into every nook and cranny.
But, even though my body was slightly chilly, my heart was warm with thankfulness.
I pulled my blanket up higher to my chin and fixed my eyes on the beauty of our Christmas tree.  Every ornament hanging from its boughs is either homemade or a gift.  Every one tells a story of childhood or friendship. The lights were steady aglow and I felt my heart melt in the presence of it all.
The gifts reflected the twinkling lights and looked like a spectacular array tucked under the tree; there was something for everyone who slept soundly in the house this night.
It made me think, life doesn't always shimmer and glow, but it is always a gift.
As I sat there reminiscing, my scattered thoughts turned into prayers of thankfulness.  Soon, tears streamed down my cheeks as I realized how God has truly blessed.   Not because life is easy or even close, but because I am rich in all the things that matter.
I prayed for 2019 to be a year of great blessing.
I asked my Heavenly Father to give me excitement for what's ahead, to tear down the dread of the future that's held me captive the last few years.  I want that childlike wonder to enter my heart again; I want to feel the freedom of no worries about the future.
I want to trust and run into the coming year like it's the best one yet.
Who knows?  It could be.
What's in your heart this Christmas?  What's the greatest gift you could receive?
Look around…maybe it's already yours.
Merry Christmas from our family to yours!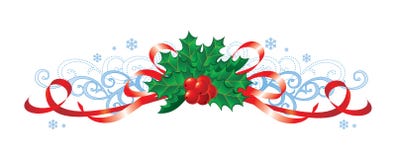 "And there were shepherds living out in the fields nearby, keeping watch over their flocks at night. An angel of the Lord appeared to them, and the glory of the Lord shone around them, and they were terrified. But the angel said to them, "Do not be afraid. I bring you good news that will cause great joy for all the people. Today in the town of David a Savior has been born to you; he is the Messiah, the Lord. This will be a sign to you: You will find a baby wrapped in cloths and lying in a manger." Suddenly a great company of the heavenly host appeared with the angel, praising God and saying,
"Glory to God in the highest heaven,
    and on earth peace to those on whom his favor rests.""
 Luke 2:8-14